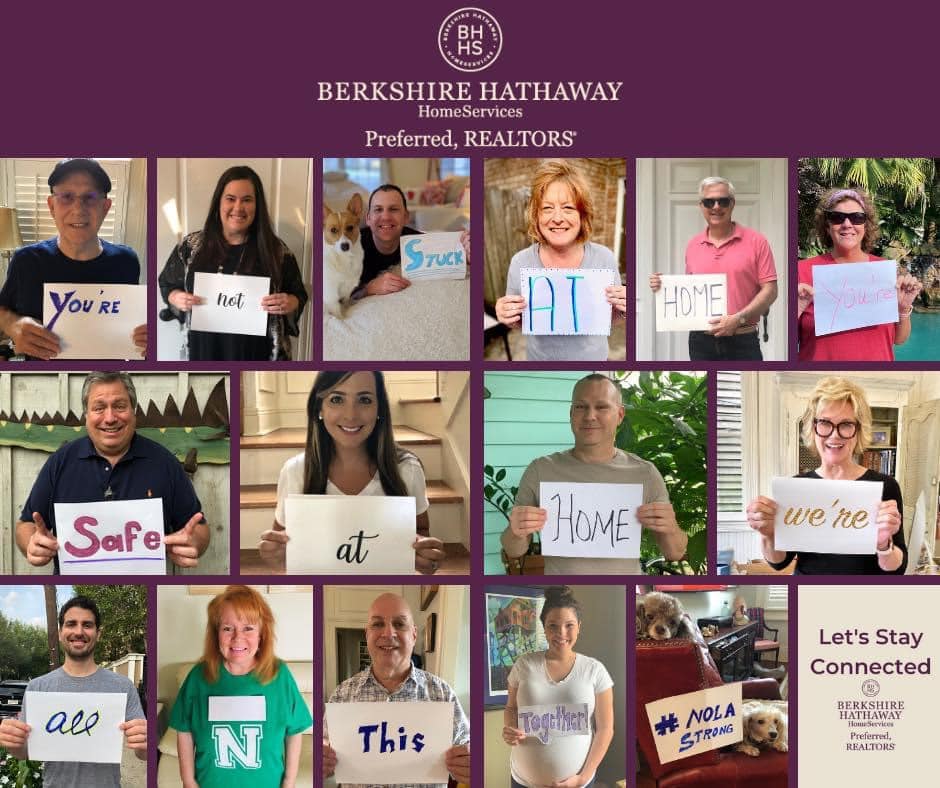 March 21, 2020
Like most Americans, we are praying for an end to the spread of the COVID-19 virus, and for healing of those who have been infected. We are also keeping all of the front-line medical professionals, researchers, technicians and pharmacists in our thoughts and prayers as well.
As a family, we have been selling real estate on the Northshore for over 30 years. We have seen our share of ups and downs, but I think we can all agree, nothing can quite compare to what we are currently experiencing.
We watched our neighbors withstand hurricanes, recessions, floods, oil busts, and tornadoes, so we know what a resilient bunch you are.
Thankfully the housing market going into this pandemic was on very solid ground. There has been no "crash" in real estate, and in fact, the last week of activity was fairly strong, considering schools were closed and there was so much fear and uncertainty in the news.
SIXTY-SEVEN residential properties in West St. Tammany went under contract since 3/13 (the day the school closures were announced), and another THIRTY-SIX went to act of sale in the same period.
As you've probably heard dozens of times, all real estate is local, and we are no exception. We experience seasonality - particularly around holidays like Mardi Gras and even during the playoffs when our beloved Saints are playing.
We are choosing to look at this as a season. We wish we knew just how long it would last (and what colors to use to decorate), but we encourage you to take comfort in the security of your home and the investment you have created.
I can almost assure you the value of your home did not drop 30% over the last 10 days. We would be happy to provide anyone with a complimentary market analysis if it would provide you with some peace of mind as you consider your entire portfolio.
Lastly, please know that like most other small businesses, we are adapting to this temporary "normal".
Thankfully due to technology, much of today's real estate transactions have moved online. We are still here for you, in real life, to discuss any concerns or questions you may have about the market in general or your home or housing needs, in particular.
We aren't going anywhere, and we trust the local real estate market isn't, either. Lenders, title companies, appraisers and contractors are all making provisions to continue to serve our clients in a safe and effective way.
Keep the faith, you guys. Hug your family. Pin some home-renovation ideas. Tackle that closet project you've been thinking about. And of course, please join us in prayer for one another. There is daylight on the other end of this dark time. We are blessed to live in this community, and our family will always be #happytobehome.